How to request a printed Official Score Certificate
If you want us to issue an Official Score Certificate, please make a request through JPT APP (*There is a fee to be paid). The procedures for application are as follows.
1. Test Results
Tap the "Official Score Certificate Issue Request" button.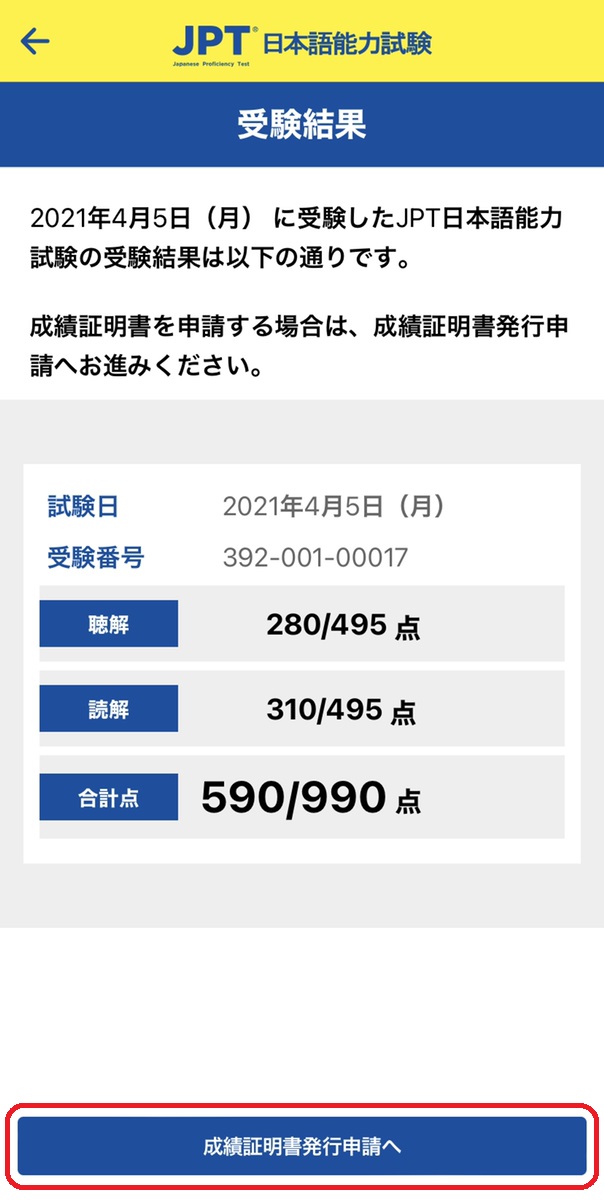 2. Enter the Mailing Address
Fill in the necessary details and tap the "Apply" button.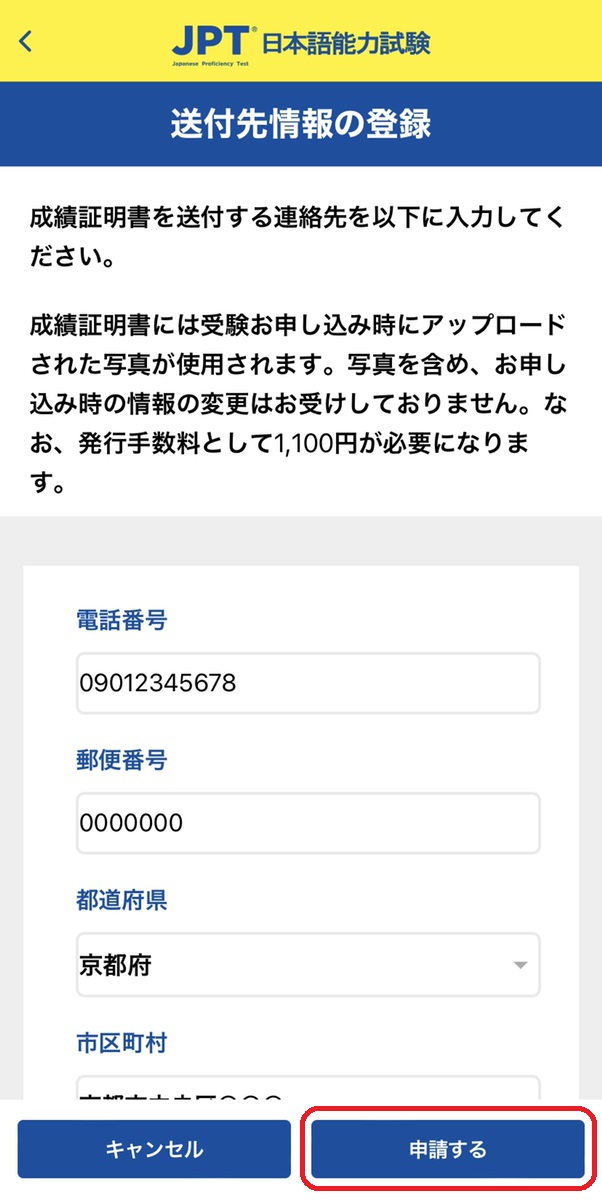 3. Enter the Mailing Address
*You must select the number of certificates you need.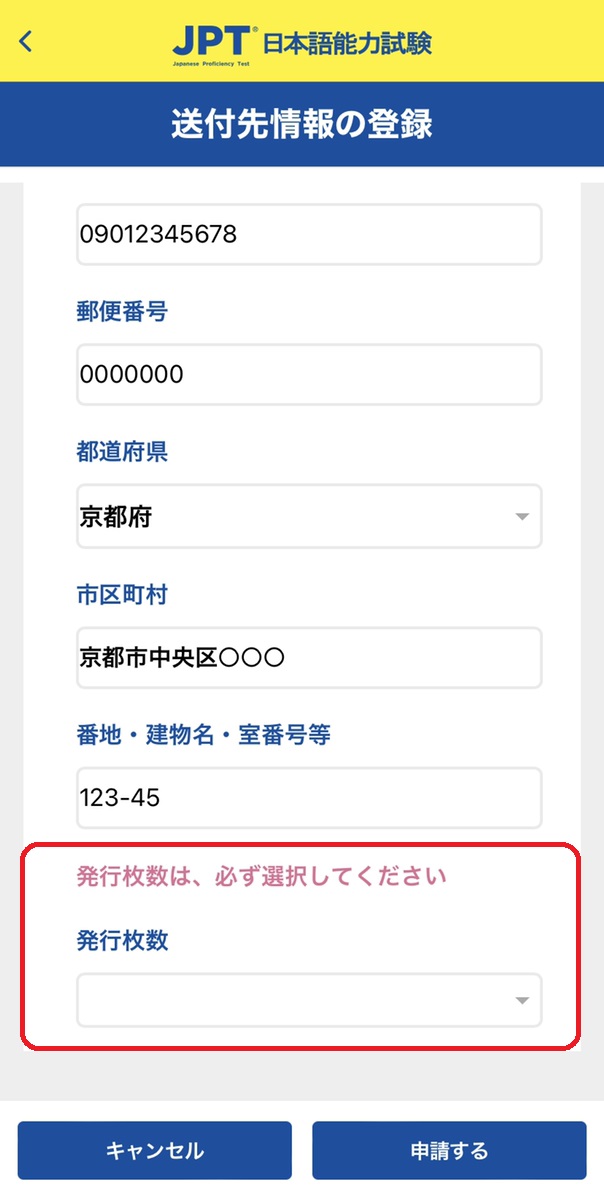 4. Application Completed
and tap the "Credit card" button.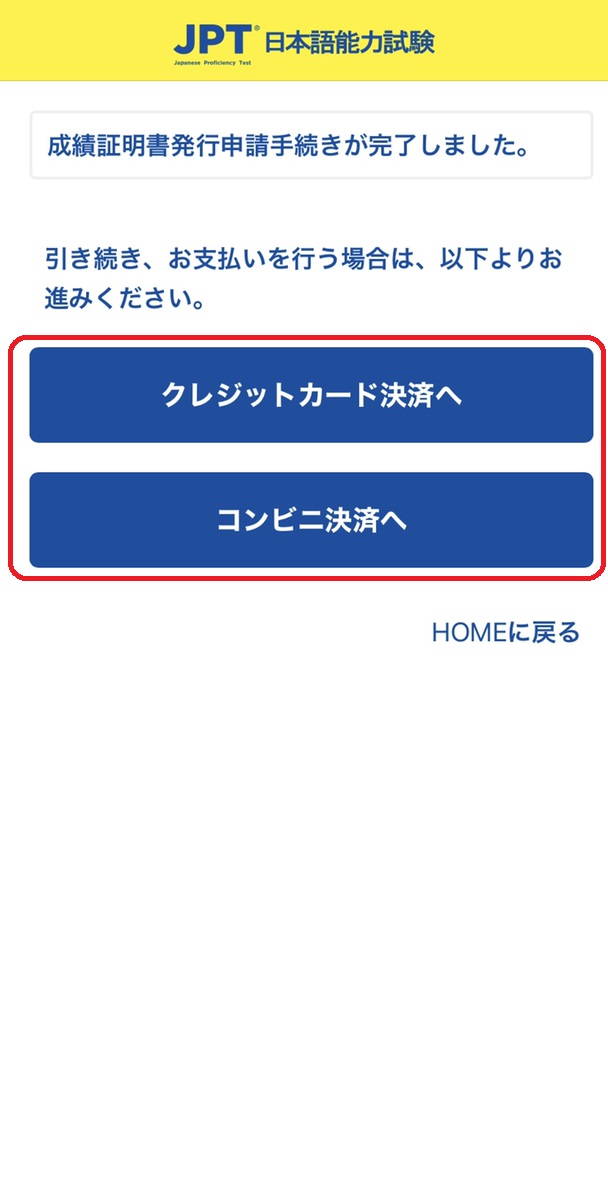 5. Pay the Fee
Upon completion of the application procedures, the information panel appears on the screen.
Tap the "Pyment of your transcript" button.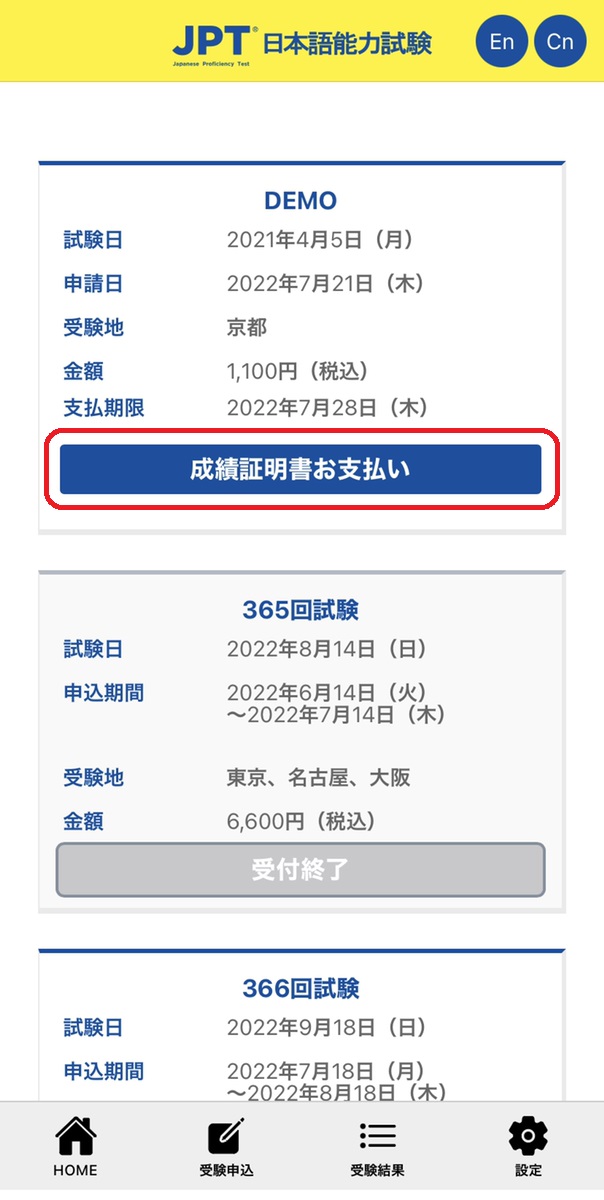 6. Check the Application Information
Check the information and tap the "Credit card" button if there is no problem.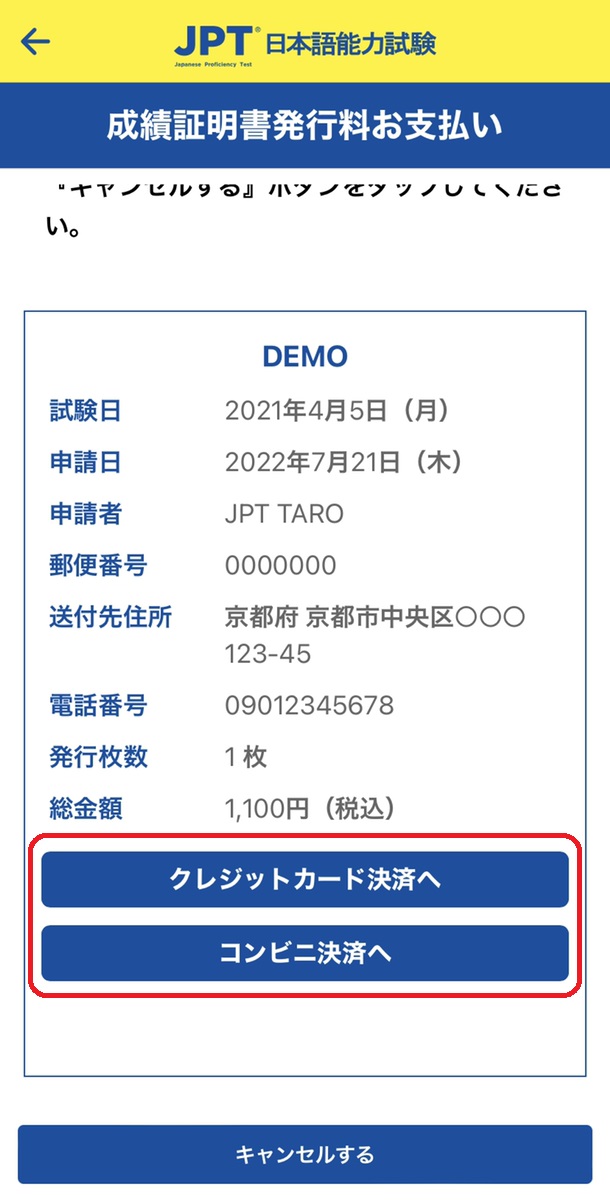 7. Credit card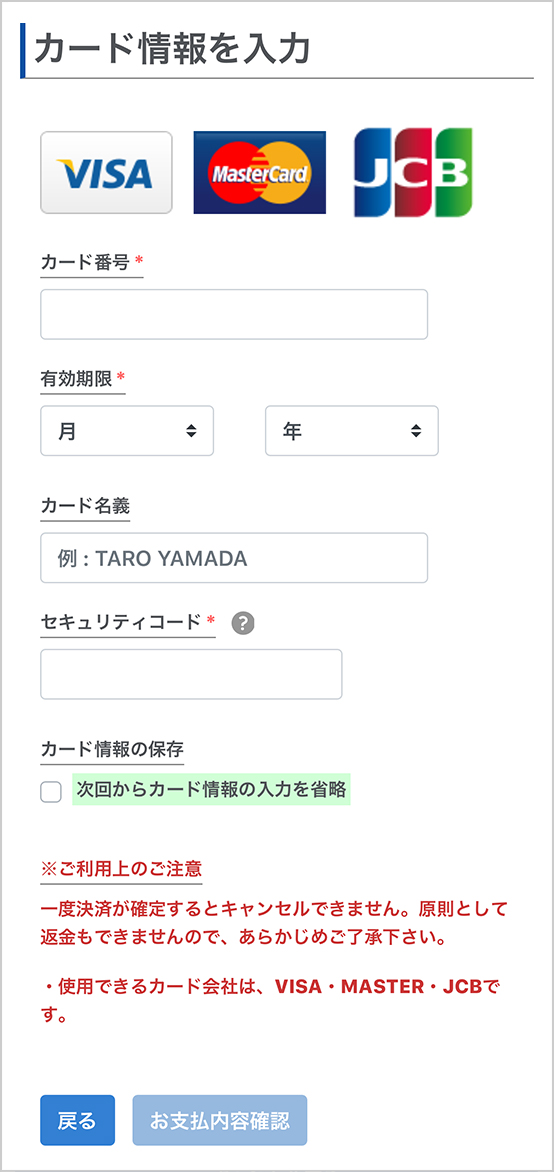 8. Mailing Your Official Score Certificate (s)
We will mail your certificate (s) when payment is received and confirmed.